Events and Other Resources
Make Your Reservations to Attend Our 2023 Annual Dinner Featuring a Keynote Address by Dr. Michael North of Scotland
Reservations are now open for our 2023 Americans Against Gun Violence Annual Dinner. The dinner, which is being co-hosted by the Sacramento Chapter of Physicians for Social Responsibility, will be held on the evening of Saturday, October 21, at the Hilton Arden West, 2200 Harvard Street, in Sacramento. Doors open for social hour, including a no-host bar, at 6:00 PM PDT, dinner will be served at 7:00, and the program, featuring a keynote address by Dr. Michael North of Scotland, will begin at 8:00 PM. The dinner is open to the public, but advance paid reservations are required. The cost of the dinner is $60 per person.
Click on this link to make your reservations online,* or fill out and mail in this hard copy dinner dinner reservation form. Reserved tables are available by request for groups of 10 or more, and the hotel at which the dinner is being held will provide discounted room rates by request for out of town dinner attendees. 
Our 2023 annual dinner will probably be a once in a lifetime opportunity for you to hear Dr. North speak in person. As you may already know if you've been keeping up with other posts on our website, Dr. North lost his five year-old daughter, Sophie, in the 1996 mass shooting at the elementary school in Dunblane, Scotland, in which Sophie's teacher and 15 fellow students were also killed and 10 other students and three other teachers were wounded.
(In the photo to the right, Sophie is the second child from the left, second row from the bottom. Sophie, her teacher, and 15 other students in this photo were killed in the Dunblane massacre.)
The Dunblane mass shooting was committed by a man who legally owned the handguns he used to commit his heinous crime. (Britain already had a ban on civilian ownership of automatic and semi-automatic long guns, including so-called "assault rifles.") Following the Dunblane Primary School mass shooting, Dr. North helped lead a successful campaign to completely ban civilian ownership of handguns in Great Britain within less than two years. There hasn't been another school shooting in Britain since the handgun ban went into effect, and the rate of gun-related deaths in Britain is currently 1/70th the rate in the United States.
At the dinner on October 21, Dr. North will speak about how he and other grieving Dunblane parents overcame seemingly insurmountable obstacles to achieve the handgun ban, why they felt that nothing short of a complete ban on civilian handgun ownership would suffice in response to the Dunblane massacre, and why the British handgun ban should serve as a model for gun control in the United States. Dr. North will also address the fraudulent claim by the U.S. gun lobby – a claim endorsed by a current majority of U.S. Supreme Court justices – that the Second Amendment "codified" into the U.S. Constitution a broad individual right to gun ownership that our country's founders inherited from their English ancestors. In fact, the English people do not have – and never have had – such a right. Instead, the British people have the freedom to go about their daily lives without fear of becoming victims of wanton gun violence, and their children and youth have the freedom to get an education without fear of being gunned down in their classrooms.
In addition to the keynote address by Dr. North, the program will include an update by Americans Against Gun Violence president, Dr. Bill Durston, concerning our organization's many other activities over the past year and ways in which you can become more involved in our efforts to stop our country's shameful epidemic of gun violence. The deadline for making dinner reservations is 12 noon PDT on Monday, October 16. We hope to see you at the dinner, and we hope that you'll encourage friends, family members, and colleagues to come with you. Click on this link for a downloadable dinner flyer in PDF format.
*On the dinner reservation form, please be sure to enter the name of everyone for whom you're making reservations, any title that the attendee would like to have included on his or her name badge, and the attendee's entree choice. Entree options are chicken, salmon, and vegetarian/vegan. Note that for online reservations, we're using a new credit card processing provider, "Zeffy." Unlike our previous credit card processing providers, Zeffy doesn't take a percentage out of payments to non-profit organizations like ours. Zeffy does ask for a "tip," though, to support its operations, and Zeffy sets the default tip amount on the reservation form as 17%. If you don't wish to leave a "tip" for Zeffy, in the field labeled, "Add a contribution to keep the platform we use 100% free," be sure to select the "Other amount" option, and enter a zero as the "other amount."
Links to Other Resources
To learn more about the subject of preventing gun violence, we recommend the websites of the following organizations as sources of credible information.
International Organizations
The International Action Network on Small Arms
The International Action Network on Small Arms (IANSA) is an international coalition of organizations and individuals working to stop the proliferation and misuse of small arms and light weapons.* IANSA supports efforts to make people safer by reducing demand for such weapons, improving firearm regulation and strengthening controls on arms transfers. Through research, advocacy and campaigning, IANSA members are promoting local, national, regional and global measures to strengthen human security. Americans Against Gun Violence is an active member of IANSA.
Read more about IANSA and its relationship to Americans Against Gun Violence

GunPolicy.org, which is hosted by the School of Public Health at the University of Sydney, is an excellent source of information for comparing rates of gun violence, rates of gun ownership, and firearm regulations between different countries. These comparisons demonstrate the extraordinarily high rate of gun violence in the USA as compared with all other high income democratic countries and the association between lax gun control laws, high rates of gun ownership, and high rates of gun violence.
National Organizations
The Violence Policy Center

The Violence Policy Center (VPC) is an excellent source of information about guns and gun violence in the United States. Americans Against Gun Violence often refers to studies done by VPC, particularly on issues such as the risks of concealed weapons, the myth of "guns for protection," and the uniquely American problem of mass shootings.
Read more about the VPC, its executive director, Joshua Sugarmann.
Local Organizations
The Sacramento Chapter of Physicians for Social Responsibility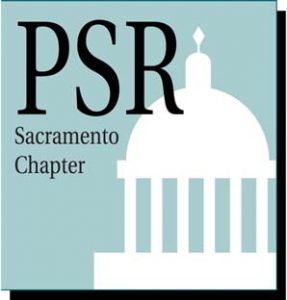 The Sacramento Chapter of Physicians for Social Responsibility has been actively involved in gun violence prevention since the chapter was restarted in 2003. Americans Against Gun Violence grew, in part, out of the work that PSR/Sacramento was doing at the local level. PSR/Sacramento fully supports the position of Americans Against Gun Violence concerning the need for the adoption of stringent gun control regulations in the United States comparable to the regulations that have long been in effect in every other high income democratic country of the world. In addition to working on preventing gun violence, PSR/Sacramento also works on reducing the threat of nuclear weapons, protecting the environment, ensuring universal access to necessary medical care, and promoting social justice. PSR/Sacramento welcomes all progressive activists, not just physicians, to become involved in chapter activities.
If you know of other organizations that you believe should be listed on this page, please let us know about them through the Contact Us link on our website.